Mildura Waves, Aquatic and Fitness Centre
180 - 190 Deakin Avenue , Mildura , VIC , AUSTRALIA (Postal Code: 3500)
Thanks to your feedback, Swimia has grow to be in just quite a few months one essentially the most critical sites of swimming pools. Here you've got all of the info we know about
Mildura Waves, Aquatic and Fitness Centre
, in Mildura.
Do you know the opening hours? Are they offering any course? What is the price for a single swim?
Don't forget you can also promote this pool so
Mildura Waves, Aquatic and Fitness Centre
will appear the first of Mildura, or even the first of your country, contact us to know far more.
Swimmers like you reported
25 meters x 25 meters, 10 lanes, Indoors.
Phone number and email address are available.
Comments
Main pool key figures and features
25 meters x 25 meters
10 lanes
Indoors
Some help with Mildura?
Write down the GPS coordinates we have on our file for this pool, so you can enter them into your GPS to help you locate the pool easily.

GPS:

-34.191054, 142.157193
Location :

Australia, Victoria, Mildura Shire, Mildura




Address :

180 - 190 Deakin Avenue , Mildura , VIC , AUSTRALIA (Postal Code: 3500)




Directions:

At the corner of 12th Street and Deakin Avenue.



We strongly recommend calling before visiting the premises.
Make sure they are open now
This is the most recent contact information we have:



[anti-spam protected]






[anti-spam protected]






[anti-spam protected]



If you believe that any of the information is incorrect, please contact us. Help us be better day-by-day.
Say SWIMIA sents you and benefit from exclusive discounts!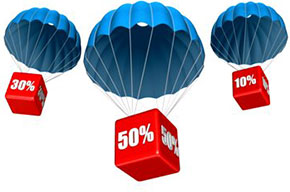 Developed by
Sergio Badal
.
Nearest Victoria Swimming Pools, found 123