Piscine du Cégep du Vieux-Montréal
255, rue Ontario Est , Ville-Marie , Montreal , QC , CANADA (Postal Code: H2X 1X6)
Visiting Montreal and seeking for a place to swim? Nice selection! Don't neglect to tell us how did it go.
Introducing now
Piscine du Cégep du Vieux-Montréal
swimming pool, an amazing swimming pool sent by a swimmer like you few days ago. Have you go to this pool? Do you work here? Please, get in touch with us for those who have information that you feel is gonna be useful and bear in mind from now on you can now promote each pool just by sharing this page with your buddies or adding comments in the Facebook boxes below. Come on and help this pool to be the very first in Montreal!
Among all the activities provided by the centre, if you are thinking about swimming you might take pleasure in
Olympic size, 6 lanes, Salt Water, Non-Chlorine Sanitized, Indoors.
Just in case you would like to contact these facilities just before dropping by, we only know the e-mail.
Comments
Pool details
Olympic size
6 lanes
Salt Water
Non-Chlorine Sanitized
Indoors
How to reach the premises
Write down the GPS coordinates we have on our file for this pool, so you can enter them into your GPS to help you locate the pool easily.

Location :

Canada, Quebec, Montréal, Montreal




Address :

255, rue Ontario Est , Ville-Marie , Montreal , QC , CANADA (Postal Code: H2X 1X6)




Directions:

At the corner of rue Ontario East and Sanguinet. Metro: Berri-UQAM or St-Laurent.



We strongly recommend calling before visiting the premises.
Get their opening hours before dropping by
This is the most recent contact information we have:



[anti-spam protected]






[anti-spam protected]






[anti-spam protected]



If you believe that any of the information is incorrect, please contact us. Help us be better day-by-day.
Say SWIMIA sents you and benefit from exclusive discounts!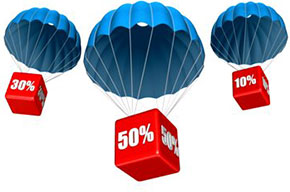 Introduced by
Sergio Badal
.
Nearest Montreal Swimming Pools, found 49