Strib Svømmehal
Øster Alle 4 , Strib , Middelfart , DENMARK (Postal Code: DK-5500)
Interesting alternative to spend some time
swimming in Middelfart
. Is it not your initial time here? Tell us how it went making use of the Facebook comments below or contacting us directly!
Strib Svømmehal
is only one of all of the swimming pools Swimia is offering you, and its information has been shared with us by a swimmer like you.Remember you'll be able to now promote
Strib Svømmehal
by sharing this page with your good friends, adding comments and linking to us.
This sports center delivers
25 meters, 6 lanes, Indoors.
For this pool, only phone number is on the market.
Comments
Facilities
How to get the Pool
Write down the GPS coordinates we have on our file for this Pool, so you can enter them into your GPS to help you locate the Swimming Pool easily.

Location :

Denmark, South Denmark, Middelfart Kommune, Middelfart




Address :

Øster Alle 4 , Strib , Middelfart , DENMARK (Postal Code: DK-5500)



We strongly recommend calling before visiting the Pool.
How to reach the premises
This is the most recent get in touch with information and facts we have:



[anti-spam protected]






[anti-spam protected]






[anti-spam protected]



If you believe that any of the details is incorrect, please contact us. Support us be better day-by-day.
Say SWIMIA sents you and benefit from exclusive discounts!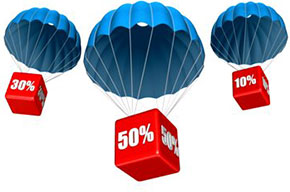 By
Sergio Badal
.
Best Pools near South Denmark, found 42