Piscina Municipal As Pedreiras
Avenida Filarmónica Lucense, s/n , Lugo , Spain (Postal Code: 27002)
Visiting Lugo and looking for a place to swim? Nice choice! Don't forget to tell us how did it go.
Introducing now
Piscina Municipal As Pedreiras
swimming pool, a great swimming pool sent by a swimmer like you few days ago. Have you pay a visit to this pool? Do you work here? Please, make contact with us if you have information that you consider is gonna be useful and remember from now on you can actually now promote every single pool just by sharing this page with your friends or adding comments in the Facebook boxes below. Come on and assist this pool to be the very first in Lugo!
Among all the activities offered by the center, if you are interested in swimming you may take pleasure in
25 meters x 12.5 meters, Indoors.
Just in case you desire to make contact with these facilities before dropping by, we only know the email.
Comments
That's all we know about the facilities
25 meters x 12.5 meters
Indoors
New in Lugo?
Write down the GPS coordinates we have on our file for this Swimming Pool, so you can enter them into your GPS to assist you locate the Swimming Pool easily.

GPS:

42.991711, -7.543470
Location :

Spain, Galicia, Lugo, Lugo




Address :

Avenida Filarmónica Lucense, s/n , Lugo , Spain (Postal Code: 27002)



We strongly recommend calling before visiting the Pool.
How to contact the Swimming Pool
This may be the most recent contact knowledge we have:



[anti-spam protected]






[anti-spam protected]






[anti-spam protected]



If you believe that any in the details is incorrect, please contact us. Support us be better day-by-day.
Say SWIMIA sents you and benefit from exclusive discounts!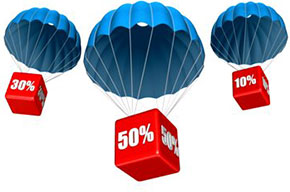 By
Sergio Badal
.
Best Swimming Pools near Lugo, found 5