Piscina Municipal Rota
At the intersection of Calle Valverde de la Vega with Calle Madrigal de las Altas Torres , Rota , Spain (Postal Code: 11530)
Thanks to your feedback, Swimia has become in just several months one probably the most essential sites of swimming pools. Here you've all the info we know about
Piscina Municipal Rota
, in Rota.
Do you know the opening hours? Are they offering any course? What's the value to get a single swim?
Don't forget you can also promote this pool so
Piscina Municipal Rota
will appear the first of Rota, or even the very first of one's country, make contact with us to know more.
Swimmers like you reported
25 meters, 7 lanes, Indoors.
Phone number and email address are available.
Comments
Facilities
Lost in Rota?
Write down the GPS coordinates we have on our file for this Pool, so you can enter them into your GPS to help you locate the Swimming Pool easily.

Location :

Spain, Andalusia, Cadiz, Rota




Address :

At the intersection of Calle Valverde de la Vega with Calle Madrigal de las Altas Torres , Rota , Spain (Postal Code: 11530)



We strongly recommend calling before visiting the Pool.
Contact information
This is the most recent contact information we have:



[anti-spam protected]






[anti-spam protected]






[anti-spam protected]



If you believe that any of the information is incorrect, please contact us. Help us be better day-by-day.
Say SWIMIA sents you and benefit from exclusive discounts!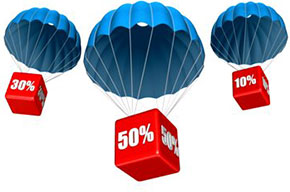 By
Sergio Badal
.
Best Swimming Pools in the vicinity of Rota, showing 1
Updated on 2015 NWR APARTADO, 33 ROTA-NAVAL 11520 - ROTA (CADIZ) , .